Pin Electronics Portabella 1969 (MKIII)
Collectors Edition ltd. to 23 machines!
(in production)
New 1969 filter design 
Black & white front panel, silk-screened
Black Vintage Cliff knobs ….
read more…
Pin Electronics Portabella MKIII
(CV / GATE version, in production)
3x OCS
1x VCF 
1x Envelope Generator 
Ghielmetti 20×20 matrix
CV / Gate interface
Two Random Voltage Generator
12V BNC lamp
2- axis joystick
Noise generator.
Spring reverb
Explorer Suitcase with removable lid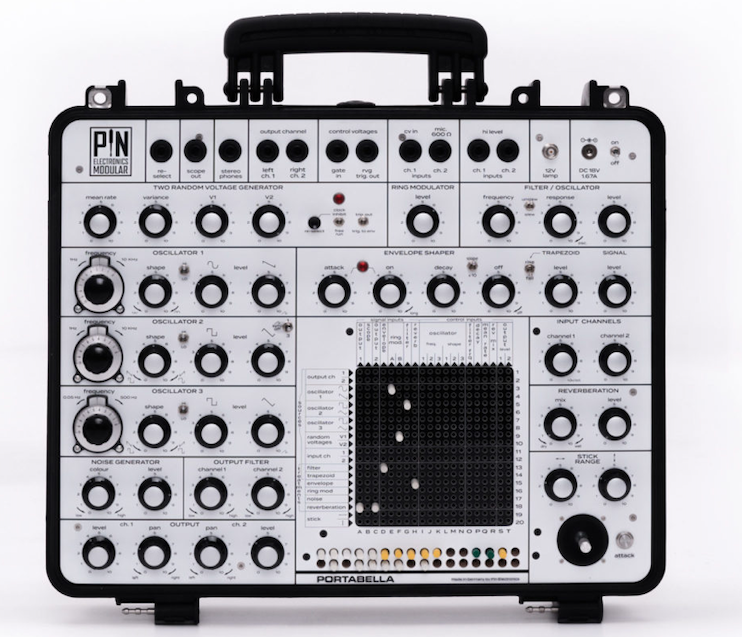 Pin Electronics Portabella MKI &II with MIDI-Interface
(no longer available)
3x OCS
1x VCF 
1x Envelope Generator 
Ghielmetti 20×20 matrix
Midi interface
CV / Gate interface: in and outputs.
Two Random Voltage Generator
12V BNC lamp
2- axis joystick
Noise generator.
Spring reverb
Explorer Suitcase with removable lid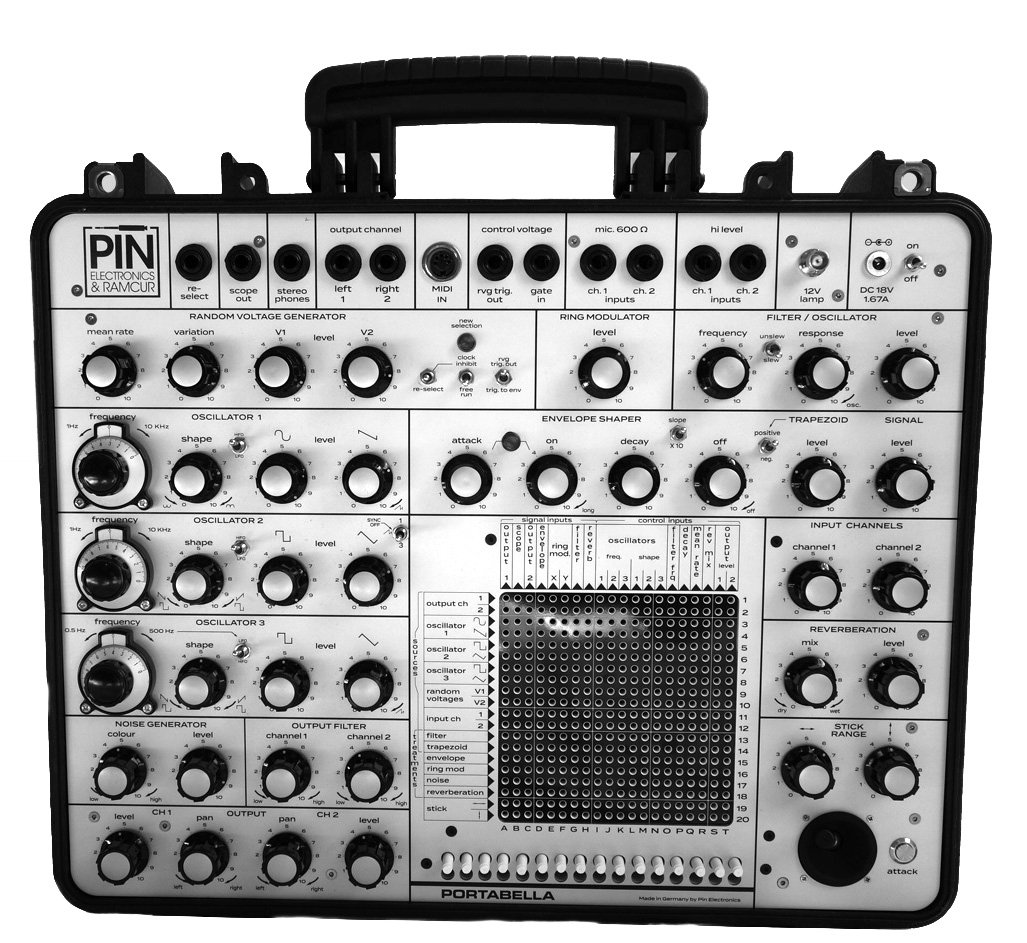 Pin Electronics Hornet modular
(no longer available)
A handmade classical portable modular synthesiser with subtractive / FM analogue synthesis. The predecessor of the Portabella. (2014-2016) Handmade in Canada by Ramcur.
3x OCS's.
1x VCF (18/24 dB)
1x Envelope Generator with inverter switch.
Ghielmetti matrix: 20 x 20 
Midi interface
CV / Gate interface
Sample & hold module.
12V BNC lamp
XY axis joystick.
Noise generator.
Spring reverb
Explorer Suitcase with removable lid.